It was a special day in Bryan ISD as Super Bowl Champion and SEC Nation analyst Roman Harper stopped by SFA Middle School in Bryan ISD to surprise Naveen Cunha with a check for $3,000! The special event happened on Friday, September 22, 2023.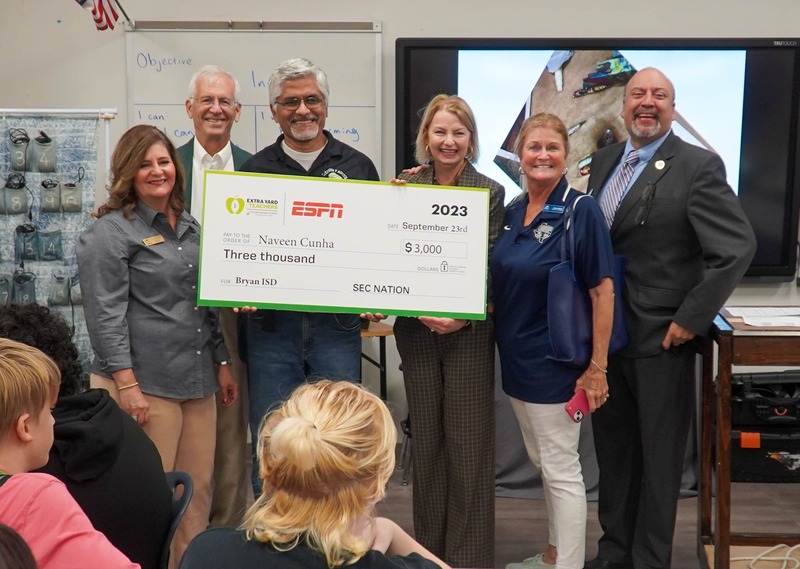 SEC Nation learned of Mr. Cunha's recent recognition as one of the Texas Association of School Administrators' best secondary teachers in Texas and chose to feature him on the program. He is one of three finalists for Secondary Teacher of the Year.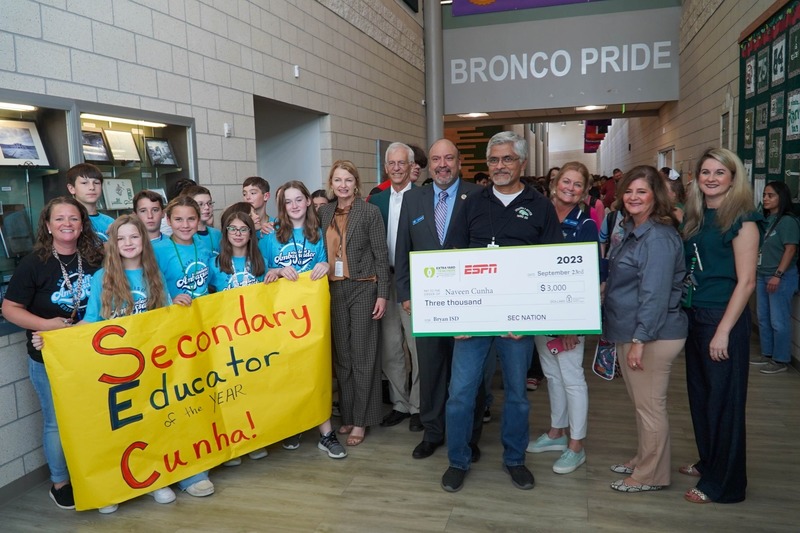 ESPN partners with College Football Playoff CFP) Foundation and Extra Yard for Teachers to award Mr. Cunha with three $1,000 digital gift cards to put toward his classroom, programs, and the school.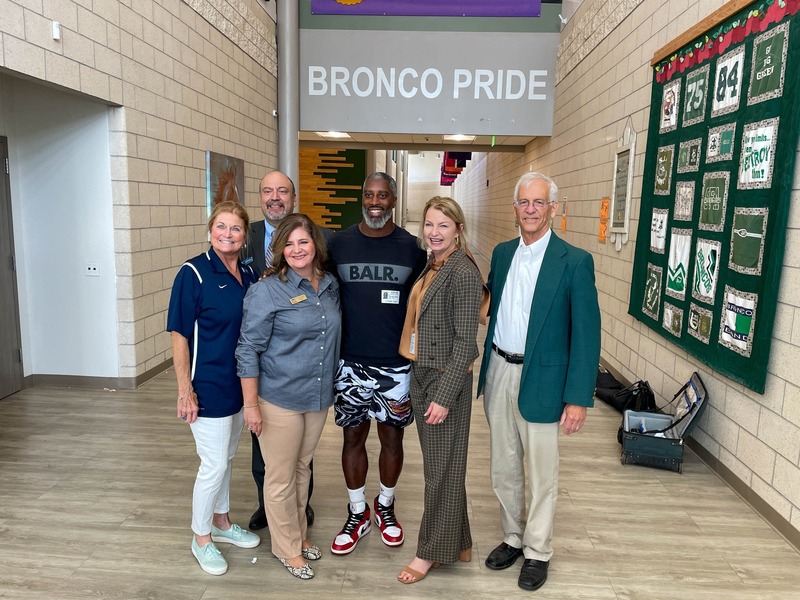 Students and teachers lined the hallway to celebrate Mr. Cunha, and we are proud to have such great teachers in our classrooms!
"I know the award has my name on it but honestly I could not do what I do without obviously the kids, but also the community, the administration, all the different departments, and the instructional coaches. Every group has contributed to all of this in some way," Naveen Cunha said.
"If it was just by myself it wouldn't have been done, we wouldn't have the success that we do in the program. And so to have them all come out and be there it was great to see a lot of them," Cunha said.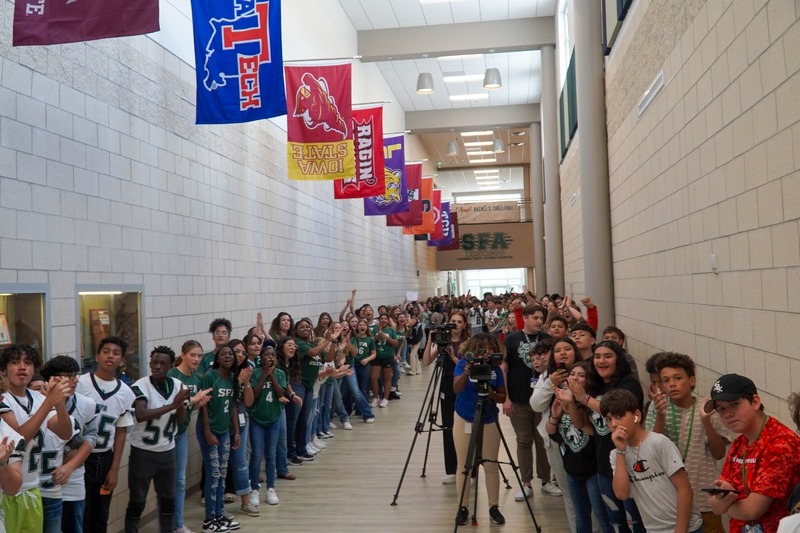 Bryan ISD Superintendent Ginger Carrabine and several School Board Members surprised Mr. Cunha in his class for the event.
"Thank you for everything. Bryan ISD, they have been a fantastic organization to work with and to continue to work with. Great support and it focuses on providing opportunities and options for students and that's what we do," Cunha added.
You can watch Mr. Cunha's celebration on SEC Nation on Saturday, September 23 at 9 a.m. on the SEC Network.
We will find out on October 20 if Mr. Cunha is selected as the Secondary Teacher of the Year for Texas.